Empowering Communities to Participate in Marine Energy Planning and Development
Keywords:
social science, community engagement, marine spatial planning
Abstract
To meet community priorities and equitable outcomes, marine renewable energy (MRE) projects, such as those for marine energy and offshore wind, require informed and collaborative marine spatial planning (MSP) to overcome significant cultural, societal, and economic barriers that may limit responsible and accelerated deployment. Effective MSP brings together coastal communities and ocean users to coordinate decision-making for sustainable use of marine resources. The goal of this project is to develop digital tools to enable easy access to information, interactive visualization tools, and feedback mechanisms to empower communities to engage in meaningful communications with other stakeholders in the MSP process.
In collaboration with community organization partners, the Santa Barbara Maritime Museum and Redwood Community Action Agency, we held community-based workshops to solicit needs for communities to gain knowledge and communicate concerns about MRE development. The key results from initial outreach activities are:
The MRE planning process must incorporate stakeholder feedback starting in its early stages (as early as siting). Community benefits must be clearly articulated and quantified.
Communities generally distrust offshore energy developers. Communication with regulators and developers together would be useful.
Community members are eager to learn about MRE. Their biggest knowledge gaps are MRE device and array characteristics (size, extent, location) and effects of MRE development on the viewshed, recreational activities, and on wildlife.
There is too much information available over disparate sources. Community members do not know where or how to search for answers to questions about MRE development in their communities (or elsewhere).
Community members want to hit the 'Easy Button'. Data need to be digestible and tools need to be easy to use with little technical knowledge or experience necessary.
Outreach activities guided the development of the following digital tools:
Interactive infographics to communicate topics of concern (e.g., viewshed impacts and potential interactions with whales) in a visually engaging and interative platform.
News feed relevant to MRE to quickly digest headlines and read articles in greater detail, sort articles by topic, and react to articles or other comments.
Artificial intelligence (AI) driven chat bot, which uses the latest in AI, namely GPT-3 (Generative Pre-trained Transformer 3), to produce real-time answers to user questions. Answers are logged, and can be reviewed and revised by marine energy experts to provide human vetting of the results.
Commenting system to provide feedback on information throughout the site, as well as the tools themselves.
These tools will empower communities with information and feedback mechanisms to promote meaningful stakeholder engagement and communications, and therefore, informed decision-making. These tools represent a major leap forward in ocean multi-use management with MRE.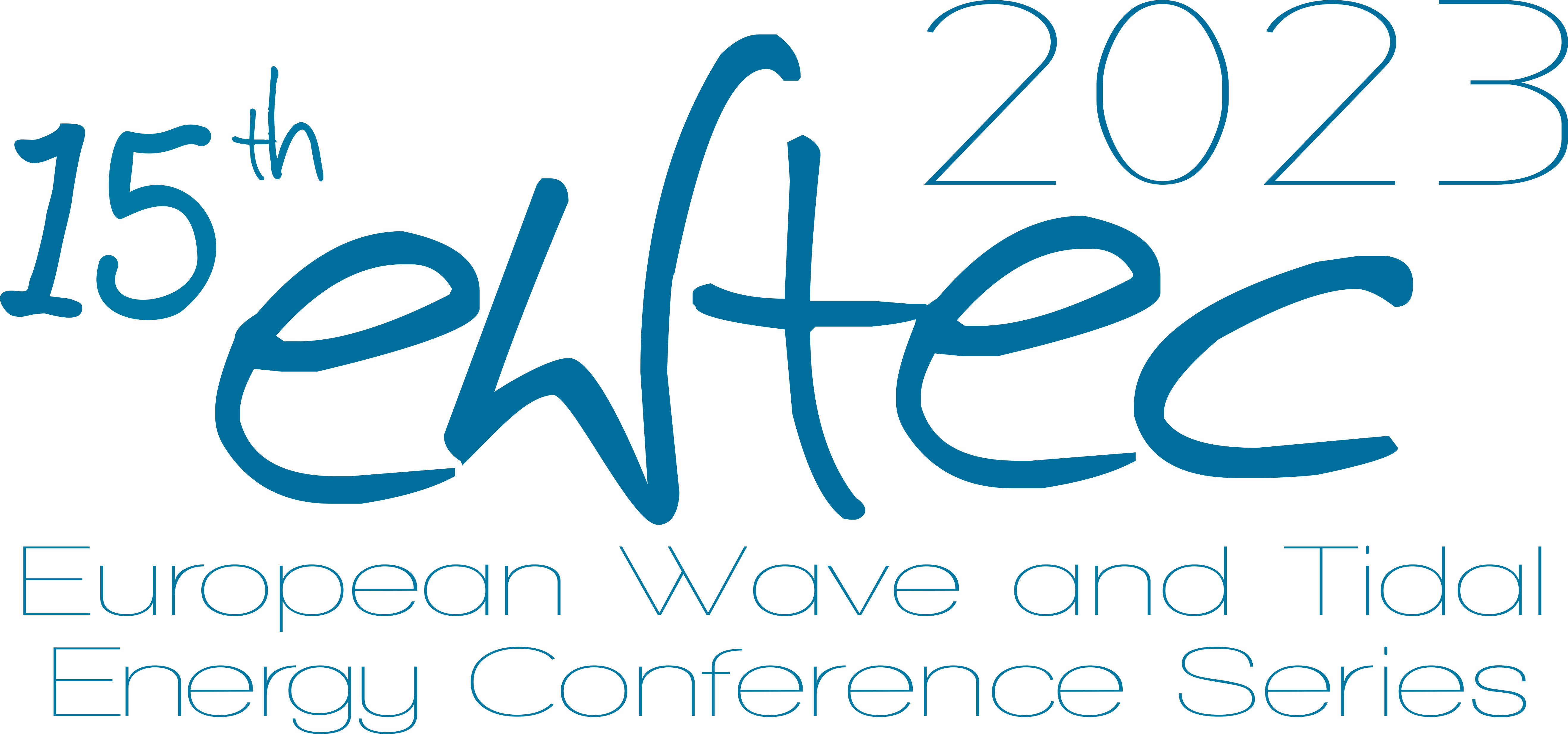 Downloads
How to Cite
[1]
G. Chang, B. Best, and S. Kramer, "Empowering Communities to Participate in Marine Energy Planning and Development", Proc. EWTEC, vol. 15, Sep. 2023.
Track
Environmental impact and appraisal