Development of an Unmanned Mobile Current Turbine Platform
Keywords:
Unmanned platform undershot water wheel turbine
Abstract
A prototype low-flow (~0.5 m/s) marine current turbine for deployment from a small unmanned mobile floating platform has been developed at Florida Atlantic University for autonomously seeking and harnessing tidal/coastal currents.  The support platform is an unmanned surface vehicle (USV) in the form of a catamaran with two electric outboard motors and with capabilities for autonomous navigation. An undershot water wheel (USWW), aided by a custom flow concentrator, has been selected as the basic design for the marine current turbine, which is mounted on the stern of the USV.  The concept of operation is that the unmanned surface vehicle would navigate to a designated marine current resource, autonomously anchor at the location, align itself in the current, and deploy the USWW turbine using a custom cable-lift deployment mechanism. As the USWW harnesses the local current, an onboard power-take-off (PTO) device converts the harnessed mechanical energy to electricity which is stored in onboard batteries.  The selected PTO utilizes a spur drivetrain/gearbox coupled with a NuVinci Ball-continuously variable transmission (CVT). It is estimated that the small prototype turbine system will produce over 12W power for currents over 0.5 m/s.  The automated anchoring system consists of an electric winch, a Rocna anchor, anchor chain/rode and a line locking mechanism designed to aid in taking tension off the winch. Preparations have been made to test and demonstrate the application of the platform in harnessing tidal currents in the Intracoastal Waterway in South Florida and coastal currents at locations off Fort Lauderdale, Florida. The preparations include obtaining the necessary environmental permits for conducting in-water testing; developing required mitigation measures in protecting local wildlife and their habitats; and identifying potential in-water test sites and surveying them for their suitability in terms of current resource, bottom type, water depth and local boat traffic. Application of the marine current turbine platform to serve as an unmanned mobile floating recharge station for small aerial drones will be demonstrated. For this purpose, the USV includes a flight deck for landing and takeoff of small aerial drones whose batteries would be recharged via a wireless direct-contact recharging pad powered by the onboard batteries.  Modeling in support of turbine design and parametric studies in support of optimization of the performance of the system will be discussed.  Scaling of the prototype system in terms of size and capacity will be discussed.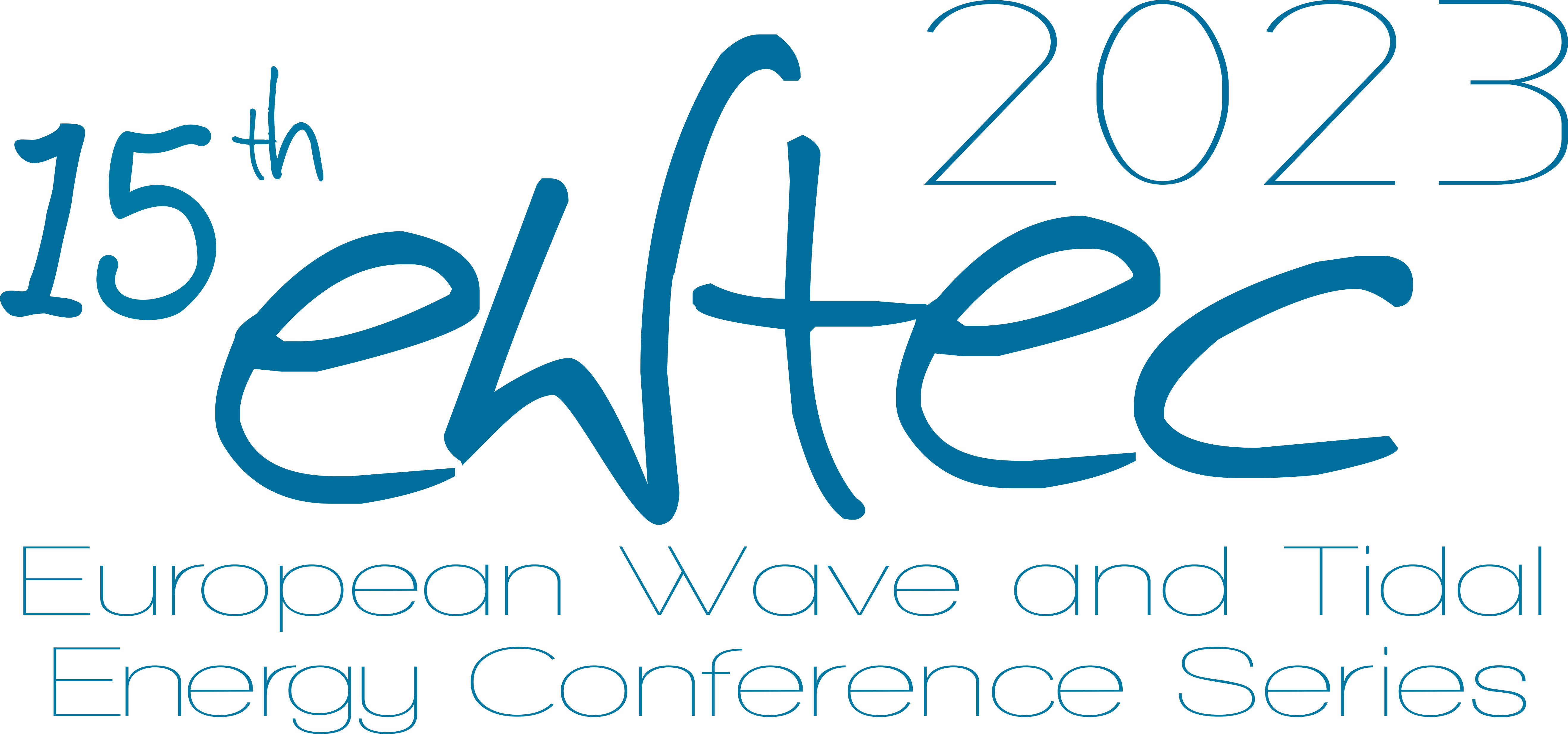 Downloads
How to Cite
[1]
M. Dhanak, "Development of an Unmanned Mobile Current Turbine Platform", Proc. EWTEC, vol. 15, Sep. 2023.
Track
Tidal device development and testing