Vortex induced vibrations of marine risers: validating turbulence models
Keywords:
Vortex induced vibration, marine riser, CFD, experiments
Abstract
Marine risers such as cables of cylindrical cross-section continuously encounter ocean currents during their service life, causing vortex-induced vibrations (VIV). Such oscillations can last a long period at high frequencies and produce significant damage that accumulates in structural components. The accumulated damage eventually leads to the failure of the structure. 
The Reynolds number (Re) for marine risers in the ocean can be much higher than the Re of flows that can be solved with the direct numerical simulation (DNS) method. Therefore, turbulence models are necessary for predicting the VIVs [1] at high Re, which are close to the situations in the ocean [2].
In this study, the response of flow around a fixed circular cylinder at Reynolds number 3900 is investigated with DNS and large eddy simulation (LES). This value of the Reynolds number (Re) has often been investigated in previous studies concerning flows past fixed cylinders as a typical case of the early turbulent regime. Despite the DNS method being very accurate, the computational cost increases with the increasing Re while 2D simulations may become inadequate. For 3D simulations, however, a tenfold increase in Re corresponds to 1000 times more computational cost. This makes it virtually impossible to solve engineering application problems with DNS. In order to efficiently simulate VIV in turbulent flows, turbulence modeling constitutes one of the most important aspects of CFD modeling.
By investigating the Re 3900 case with both DNS and LES, we can ensure the validity of our turbulence model when comparing our results with literature. With a suitably selected turbulence model, our numerical solution is able to capture most of the real physics of the phenomena, including the Kármán vortex street effects on the lift and drag coefficients. A series of experimental measurements used to validate the simulations are also reported. At Re 3900, the drag coefficient conducted by experiments is 1.01, which is in the range of other researches done before, of around 0.94 - 1.04 [3]. The predicted drag coefficients and Strouhal numbers agree with the experimental data and the values reported in the literature [4].
[1] Liu, Guijie, et al. "A mini review of recent progress on vortex-induced vibrations of marine risers." Ocean Engineering 195 (2020): 106704.
[2] Qiu, Wei, et al. "Numerical benchmark studies on drag and lift coefficients of a marine riser at high Reynolds numbers." Applied Ocean Research 69 (2017): 245-251.
[3] Wornom, Stephen, et al. "Variational multiscale large-eddy simulations of the flow past a circular cylinder: Reynolds number effects." Computers & Fluids 47.1 (2011): 44-50.
[4] Violette, R., Emmanuel De Langre, and J. Szydlowski. "Computation of vortex-induced vibrations of long structures using a wake oscillator model: comparison with DNS and experiments." Computers & structures 85.11-14 (2007): 1134-1141.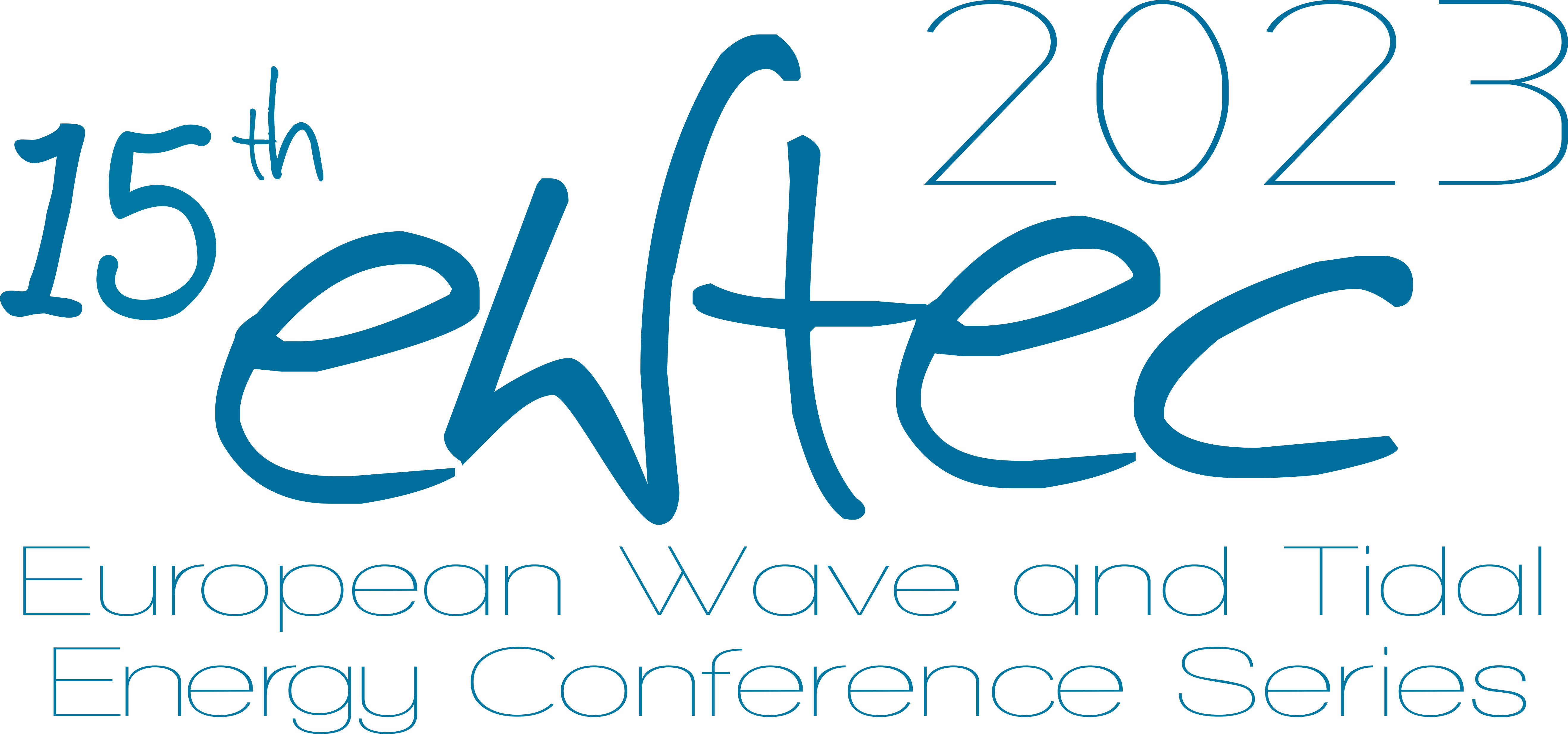 Downloads
How to Cite
[1]
Chang, A. Vakis, A. Veldman, and Eize, "Vortex induced vibrations of marine risers: validating turbulence models", Proc. EWTEC, vol. 15, Sep. 2023.
Track
Structural mechanics: materials, fatigue, loadings